The Year of Saint Joseph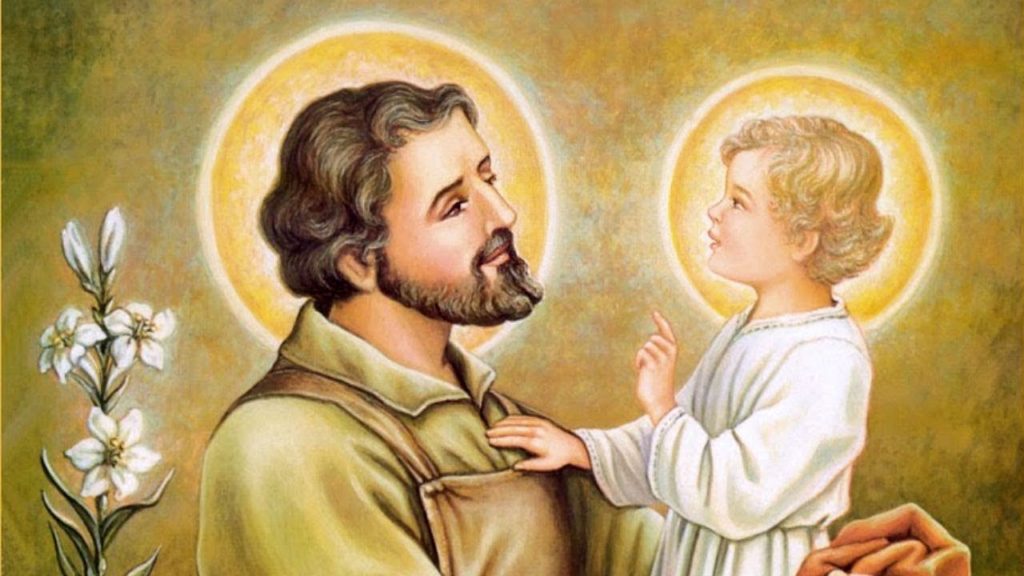 On December 8th, the Solemnity of the Immaculate Conception and the 150th anniversary of the declaration of Saint Joseph as the Patron of the Universal Church, Pope Francis proclaimed December 8, 2020 – December 8, 2021, as the Year of Saint Joseph. After the Mother of God, Saint Joseph is probably the greatest of Saints. The Litany of St. Joseph was approved as a public (indulgenced) litany by Pope Saint Pius X in 1909, one of only six litanies approved by the Church for public use. Click on this link https://www.litanyofstjoseph.com/ to view the Litany of St. Joseph.
Online Resources – click the links below for more information
United States Conference of Catholic Bishops
EBreviary: (Liturgy of the Hours, Daytime Prayer)
Catholic Answers: To explain & defend the Faith
EWTN Daily Mass Videos:(Also on Comcast channel 291 / Blue Ridge Cable channel 071 / Direct TV channel 370 / Dish Network channel 261)
MagnifiKid: (weekly booklet for children ages 6 through 12)
Blessed Mother, health of the sick, we implore your intercession for our parish family and for all of our brothers & sisters in Christ throughout the world, Amen.