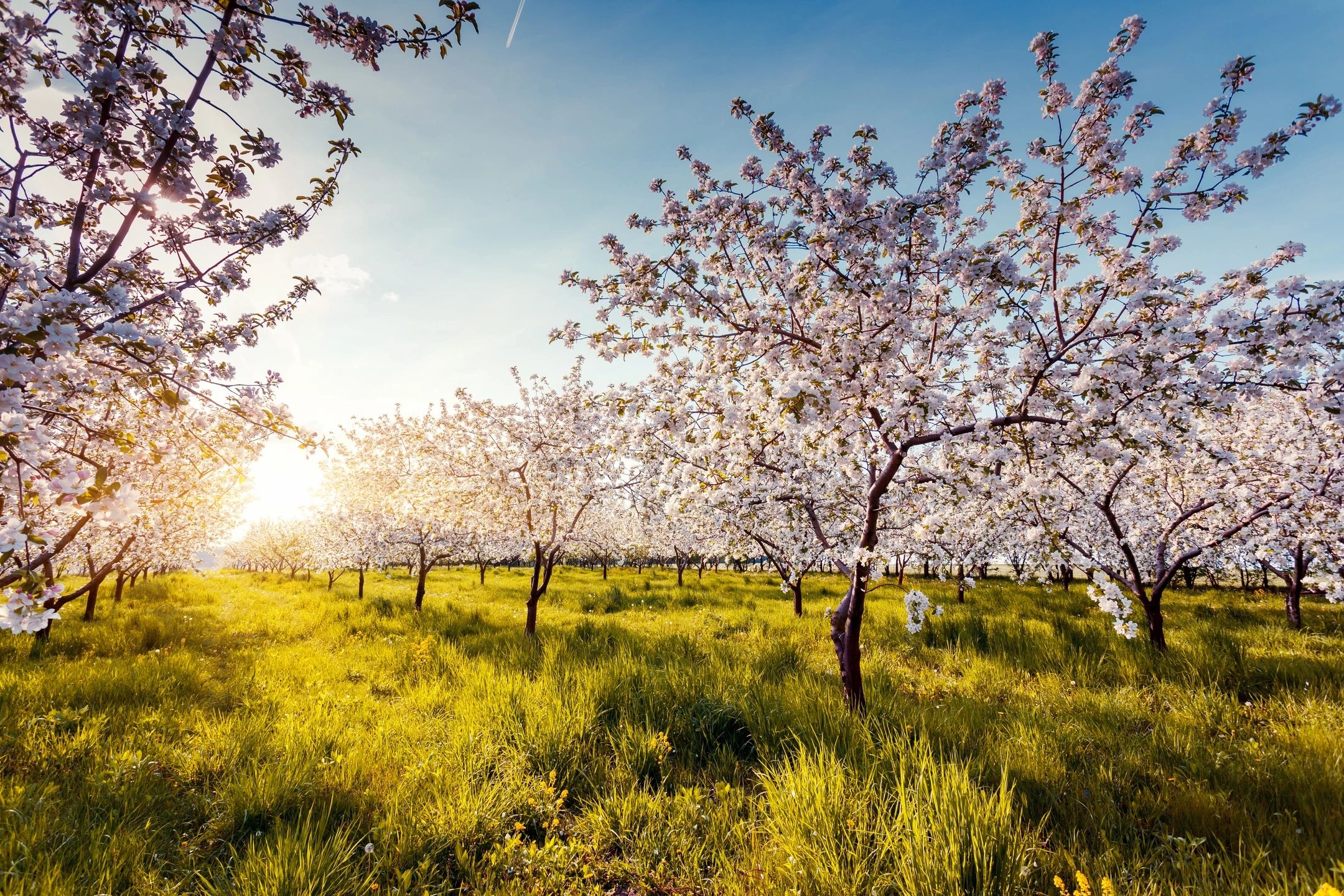 In 2021, the Prayer Tree was introduced to our parishioners at our Welcome Back Picnic. The idea behind the tree was to create a way we can all do something for each other. With the fear COVID-19 has put on many of us, and not being able to be as physically close to one another as we have been before, what could we do to help each other?
Pray!
The Prayer Tree was placed in the lobby of the church (Narthex) so that all who enter will have the opportunity to pray for each other. Men, women, children; all are welcome to write a request and to pray whether they are going into Mass or not. It's not just for the heavy-hearted, it's for all of us.
Simply come to the table,
Write your prayer request on a leaf,
Hang it on the tree facing in (private) or out.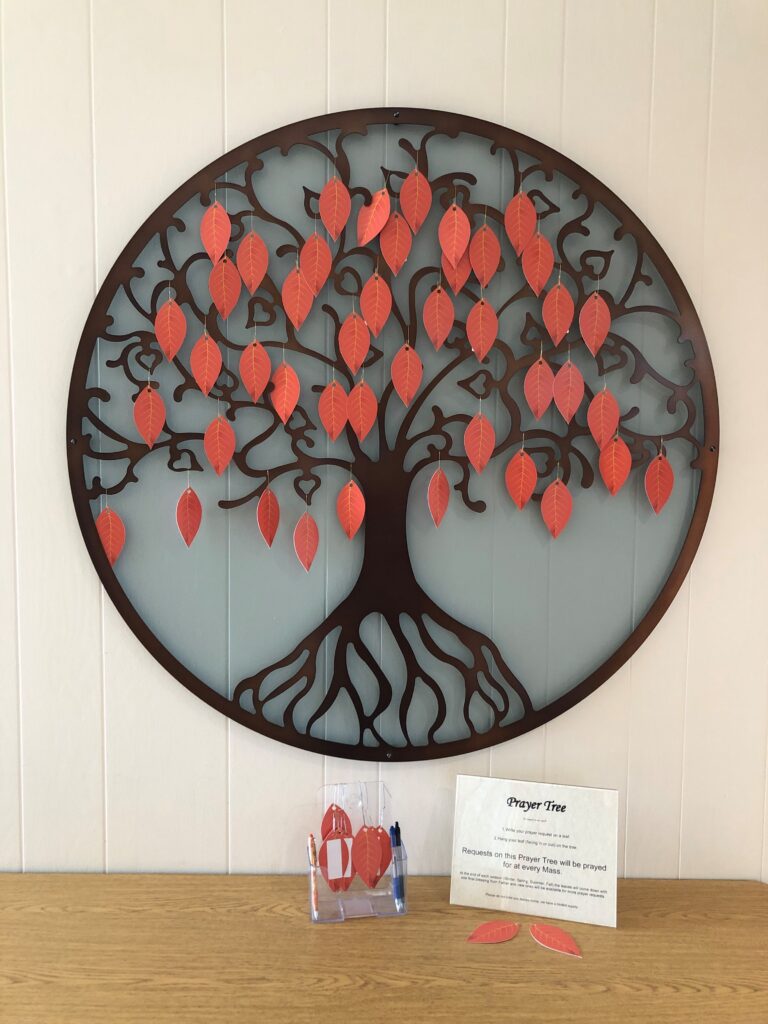 At the end of each season (Winter, Spring, Summer, Fall) the leaves will come down and be placed in a basket in the Sanctuary. New ones will be available for more prayer requests.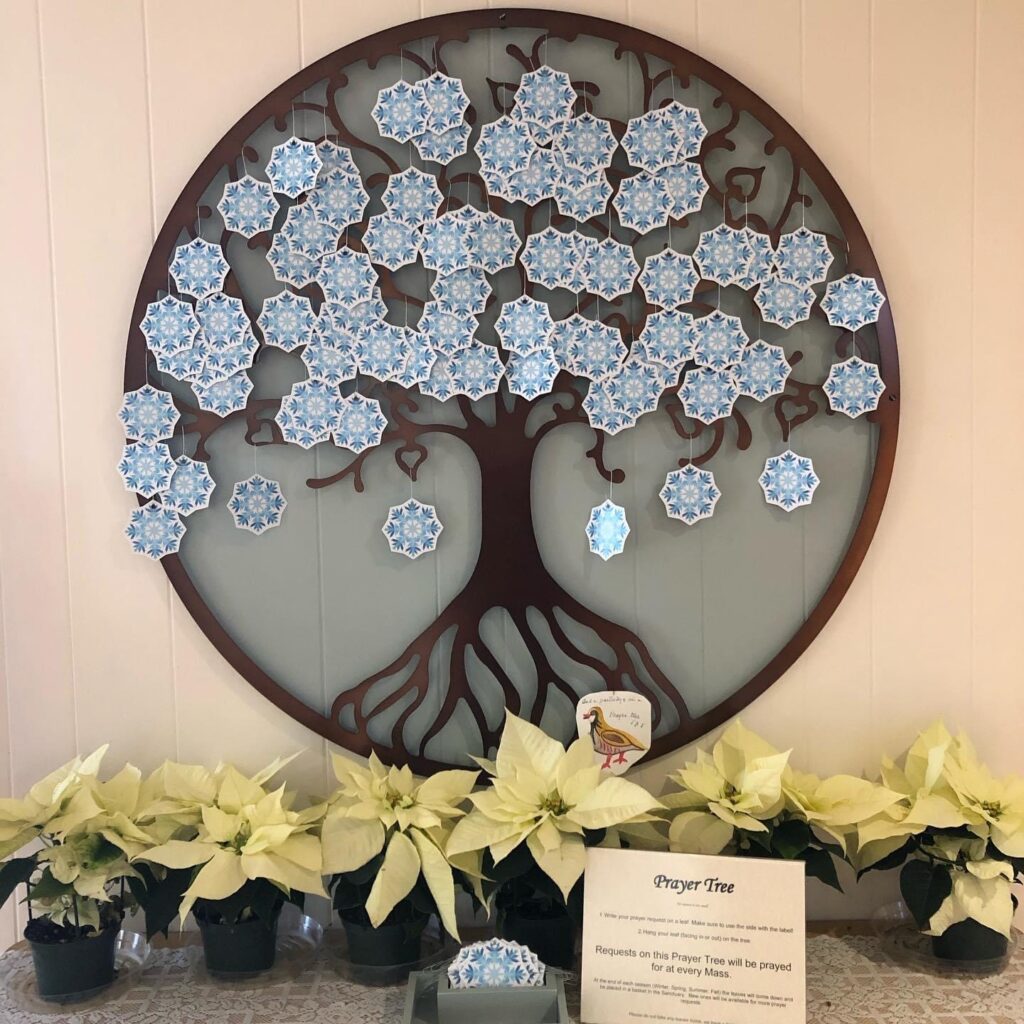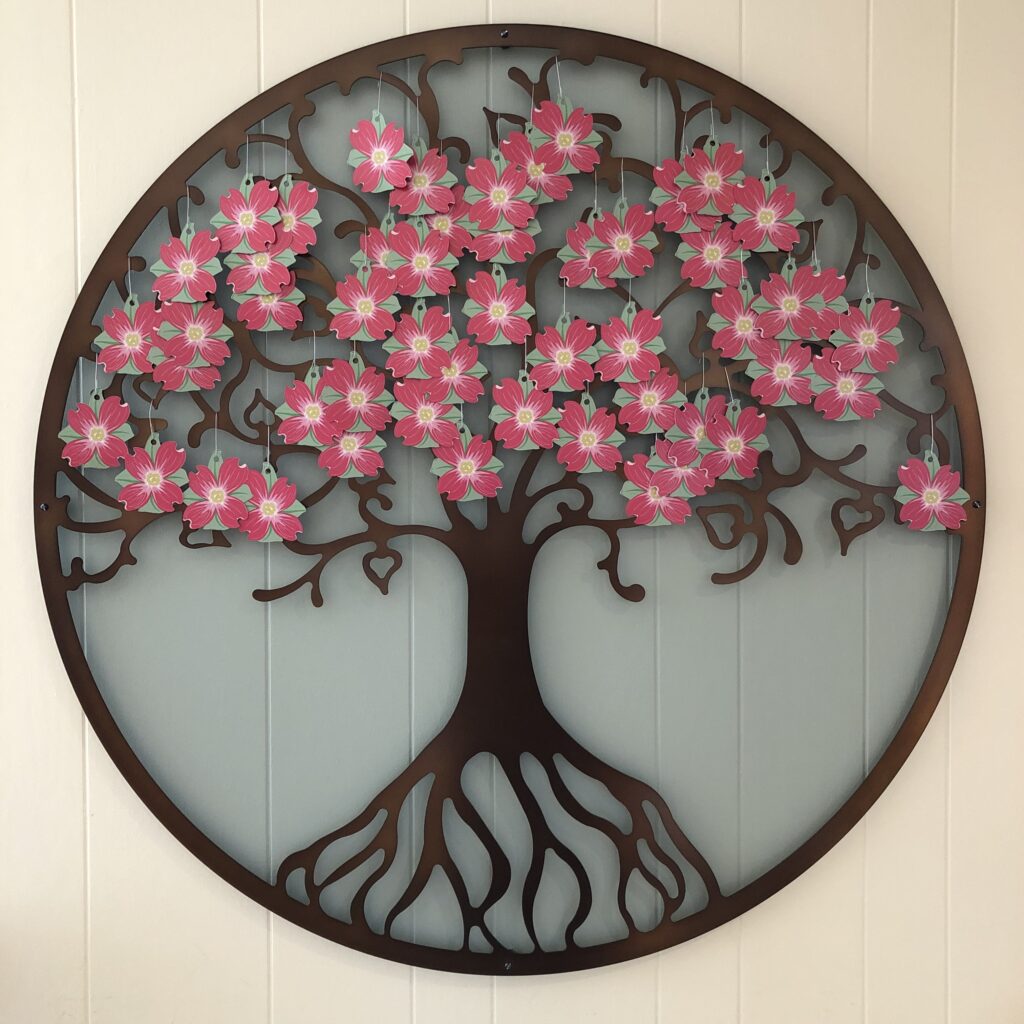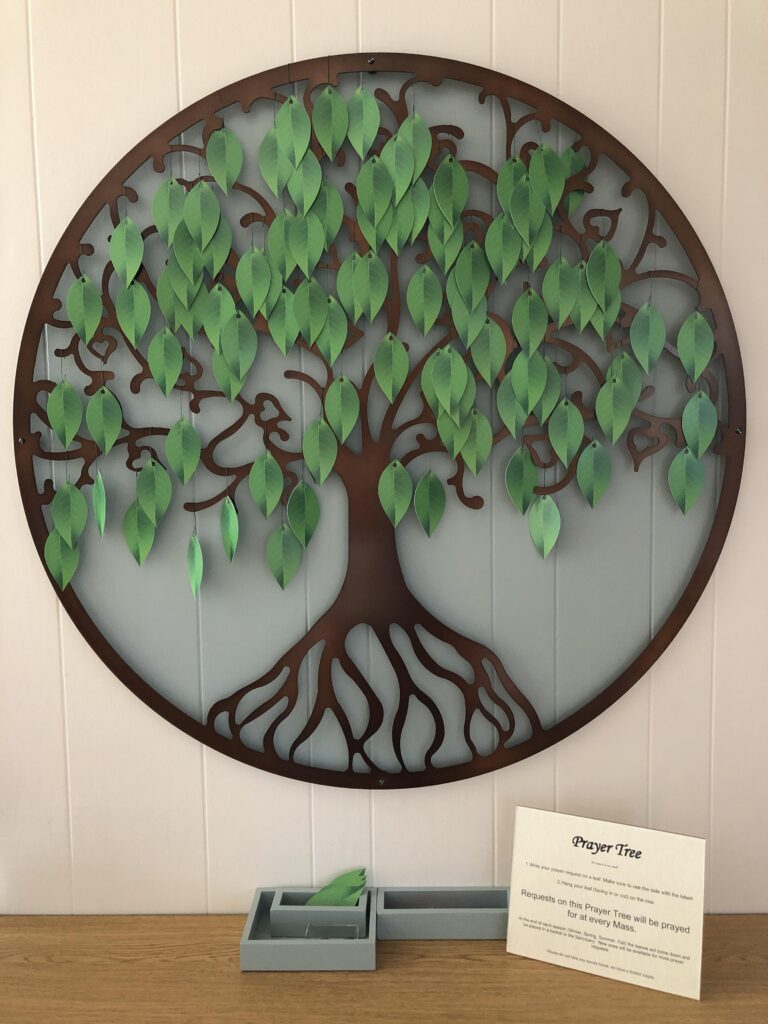 We invite people to leave their prayer requests here and we, as a Parish, pray every day at Mass for all of the requests on the tree.
The Prayer Tree is for anyone who needs a prayer. There is no discrimination—No prayer is too small or too big. The Prayer Tree is intended for people to quiet their hearts and absorb the healing of the Holy Spirit.
Prayers for healing, for guidance, for strength, for families, for friends, for nations, for peace, are all hung on the tree together. It gives people a space to write what's on their hearts and know that people are praying for them every day.
"Come to me all who labor and are heavy burdened, and I will give you rest."
Matthew 11:28