Welcome to Our Lady of Lourdes Catholic Church located in New Holland, Pennsylvania. We hope that you will experience the grace and love of Christ as you worship with us.
Our Mission
We, the Parishioners of Our Lady of Lourdes Church, empowered by the Holy Spirit, strive to provide a Christ-centered family. We desire to live the Catholic Tradition of Word, Sacrament, social justice, and respect for life. We welcome all to our Parish and invite them to a believing, worshiping, loving, and serving community.
Share the Good News!!!!
Catholics in the Diocese of Harrisburg have been called back to Mass. On August 15, 2021, the Sunday and Holy Day Mass obligation was reinstated.
For more information read this letter from Bishop Gainer or visit www.hbgdiocese.org/returntomass
Here's What to Expect at Mass
The wall has been opened in the church. This has extended the Church into the Old Social Hall giving more room for additional socially distanced seating and ventilation.
Every other pew is roped off only in the section to the right of the altar continuing into the area behind the open wall.
Boxes for the offertory collections will be available in the Narthex before Mass.
Hand sanitizer will be available in the Narthex.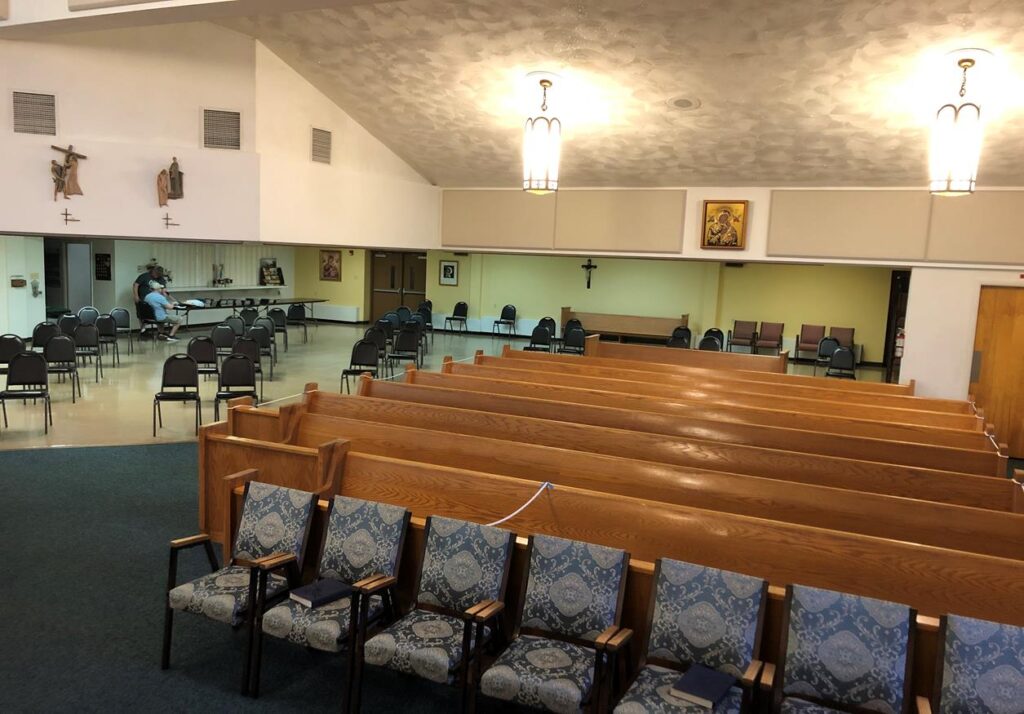 Masks are no longer required per the CDC guidelines. If you feel more comfortable wearing a mask during Mass, please do so.
We want you to feel safe while you are here.